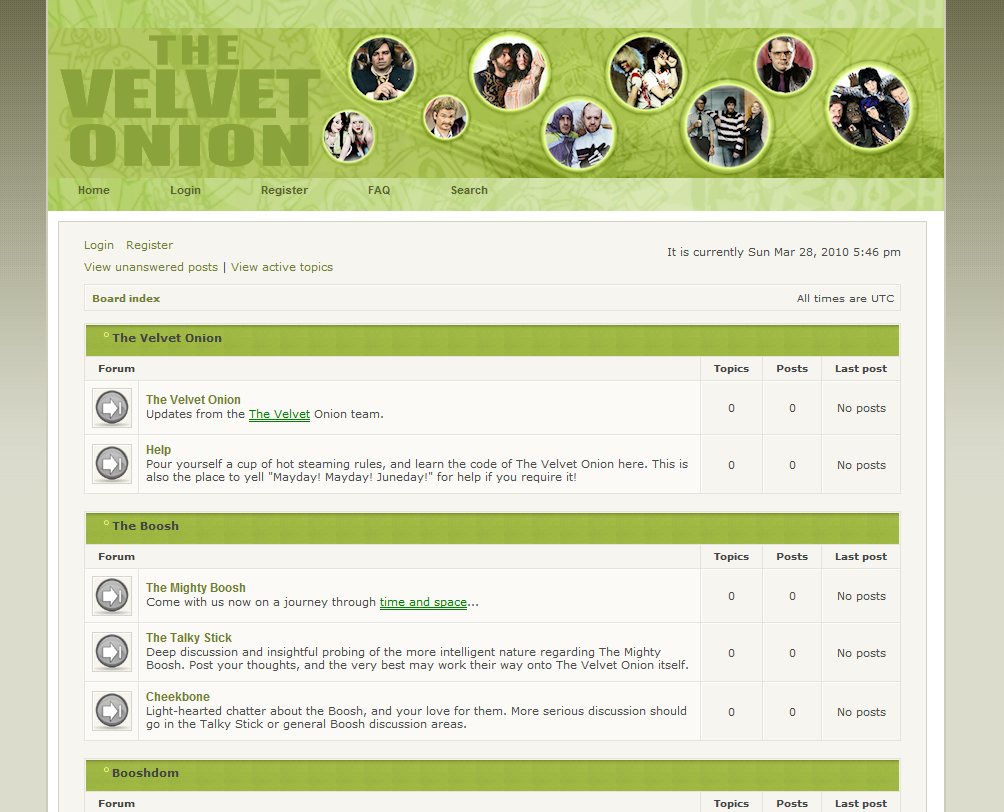 As we promised last week, The Velvet Onion forum is now open for business!
Just click on the new option above that says "TALKBOX" and be taken to The Velvet Onion forum.
You can also access us via the easy to remember link: www.thevelvetonionforum.tk – See how nice we are to you?
Over on the forum you'll be able to talk about all things Boosh –  light hearted chat, serious analysis, or just how much you love Noel's hair… whatever takes your fancy, it has a place on TVO!
You'll also be able to discuss the Wider World of Booshdom, talk in a dedicated area for chat about The IT Crowd, and find like-minded souls who are into all that mad stuff you love so much.  And with generous off-topic areas, and the scope for more in the future, we hope to become one of the places online for Boosh fans to be a part of.
So keep peeling and join in the interactive oniony treats.
See you there!